Photographer, Osose Oboh, Captures the Charm and the Truth in People
Light reflects off the model's smooth rich skin. It is illuminating. Their bright colored outfit, or accessories, become perfect complimentary pieces, sometimes giving good contrast. The expression on the models face gives you a hint to their charming story; what they're proud of, or what they've been through. You see all this through a photo and you feel like you're instantly there. You're tethered to their emotions. These are all details that are often captured by photographer (and future doctor), Osose. She captures people's best and essential moments, but she wants to do more.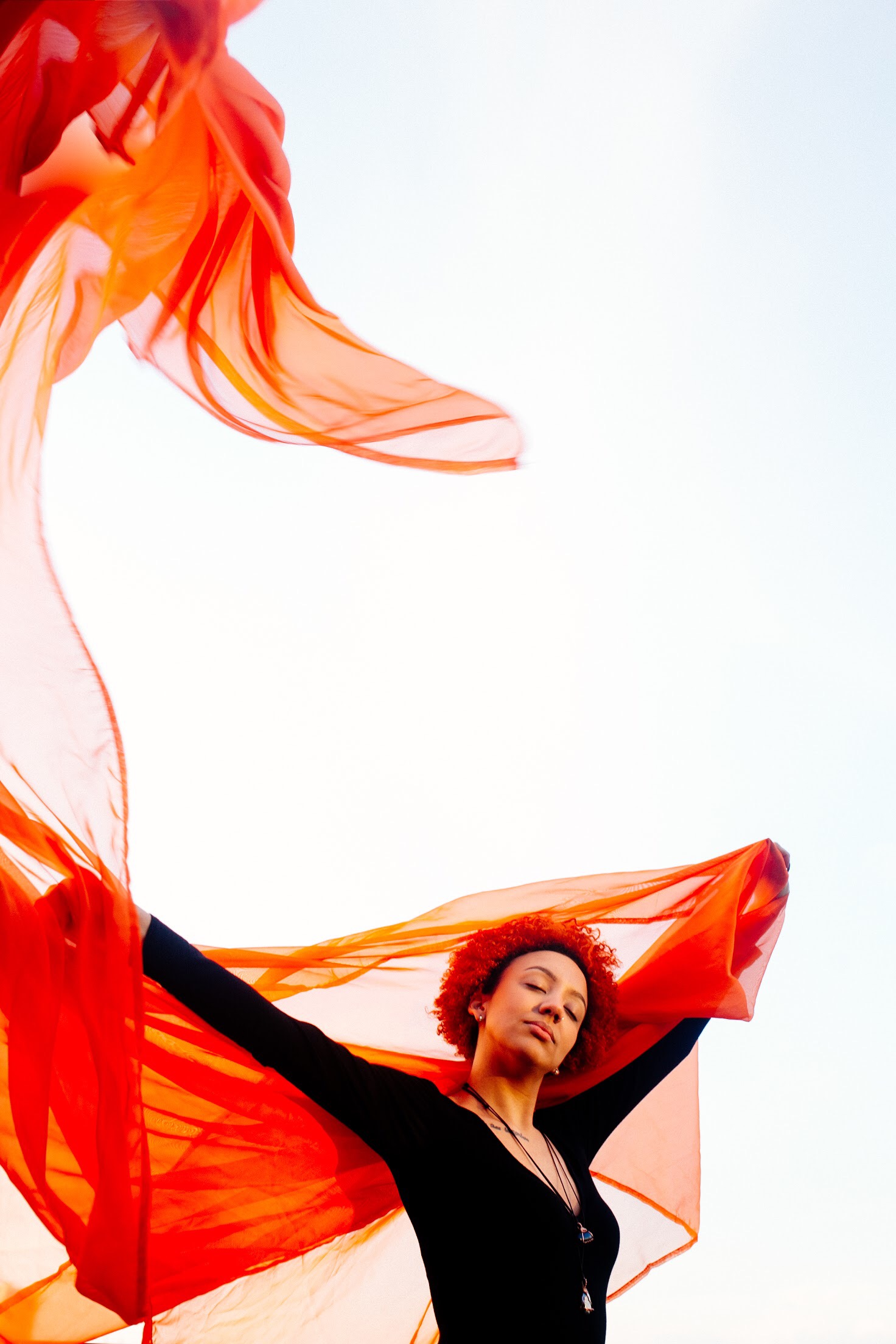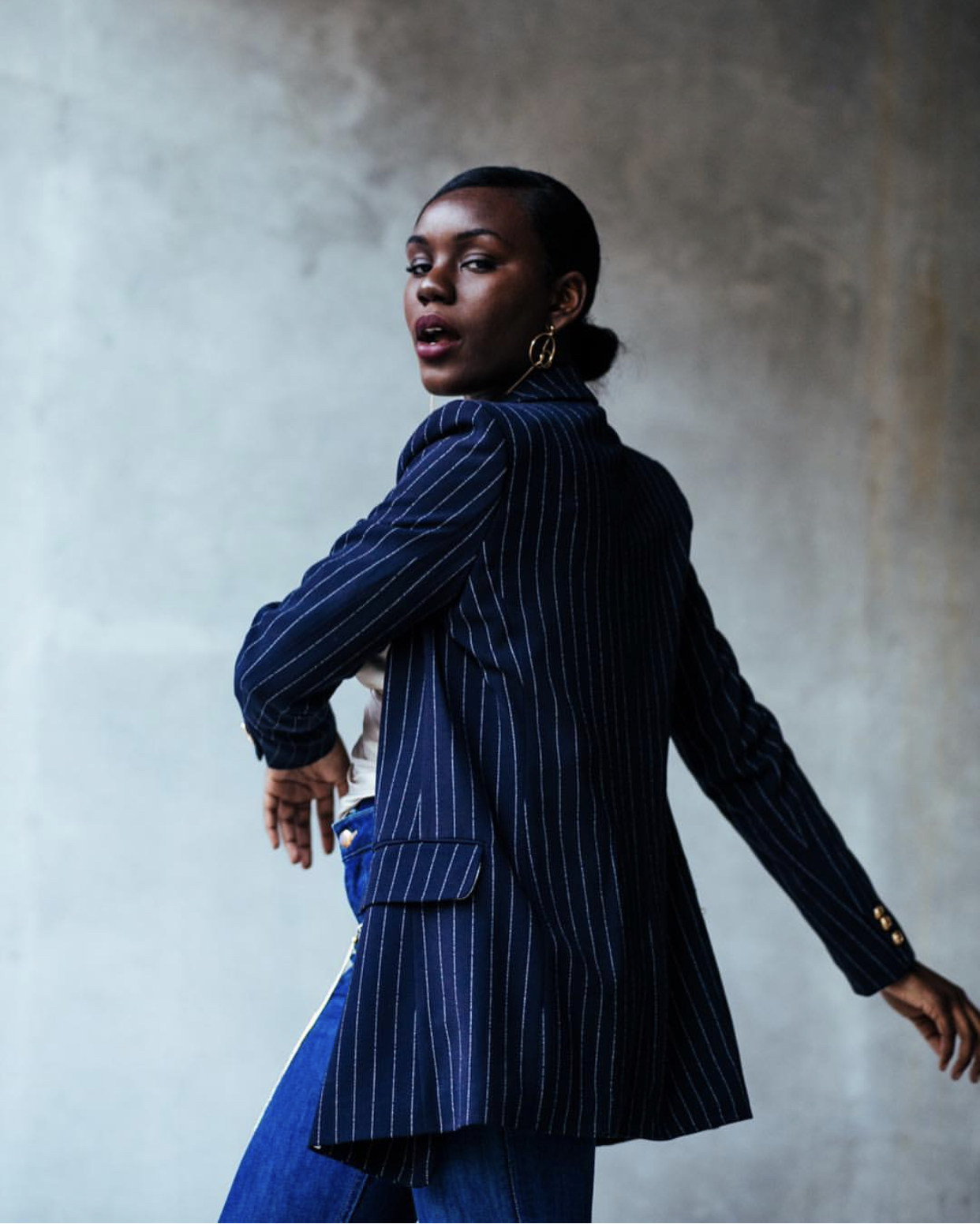 Osose has always been interested in taking photos because of her father.
"Growing up, my dad loved to record everything." she added, "He got that from his dad, and they would take pictures to remember where they've been."
In highschool, Osose took a photography class so that she could start taking pictures on her own. Using a Fuijifilm, she would get her feet wet with photography and better understand the technique of the craft. "I've always been attracted to people's smiles. I Like people's smiles," she said, "The one thing I would [focus on] was to get people's candids of them living lives".
She never considered photography as a serious endeavor, but instead, a hobby. That was until Osose traveled to Italy and broke her camera. She then realized how photography was one of the best ways to express herself and from then she began to take it a bit more seriously.
When Osose graduated high school and started attending UCLA, she borrowed her friend's professional camera and focused her lens on something a bit different; she started documenting the social injustices and protests on her campus. "The one thing that's a constant", she says "is the lack of representation." Osose created a photo series project to refute the idea that black womanhood looks one way. She photographed a series of women with different body types, stature, and personas to reflect the diversity of a black woman. This was inspired by her seeing a Vogue March issue cover celebrating womanhood, but dropping the ball by not showing the nuances within it. "The cover photo, to me, wasn't depicting what women actually looked like. It was crazy to me", she said. In response,"[I did one] series of African-American women and how we are unique and beautiful in our own right. No matter how we look, no matter what size we are, and no matter what height." 
Another project she really felt connected to was when she decided to highlight women of color in medicine through a series entitled On the Shoulders of Our Ancestors. It was a personal mission for her to magnify the lack of diversity in the medical field and to highlight the black women who are breaking the glass ceiling of sociatal expectations placed on them. This project also serves as a nod to the black women in medicine who paved the way for future generations to come. Being in medicine, Osose felt that her space would not have been created if it wasn't for the women before her.
Osose does a good job with balancing both of her interests; photography and medicine. But on rare occasions, she becomes challenged with the thief of joy: comparisons.
Osose often feels trapped by her comparisons. She'd compare how much work and effort she puts into her craft and her profession to her peers and compare their successes to her own."[Comparison] is what takes the joy out of the moment. I was praying for this for years. I knew that this is where I needed to be, and now that I'm here, I am praising the Lord at every moment. Because I'm finally feeling that I'm in the last phase, that last piece of the puzzle that I need to do whatever my calling is." Osose says that what helps her get rid of the thought of comparison is to surround herself with people who remind her of her accomplishments and reaffirm that her journey is unique-- and shouldn't be compared with-- anyone else's.
In the future, Osose hopes to teach medicine and inspire and encourage people of color to get into the medical field. "I don't think God gave me all this passion, and calling, to do just one career", she added "I feel like medicine is a part of the calling, I think it's a part of the picture". She also wants to work with fashion brands and other ventures who also seek to bring out the humanity in people. This was inspired by her medical missions where she took pictures of locals and gave them their portraits as a memento of their life. "There are so many photographers that travel and take pictures of people and make money off of them, like the exploitation of children- especially when they go to Africa and take pictures of the children", she said, "I decided that if I'm going to take anybody's picture, I'm going to give it to them.", she continued to say "It ended up being the best decision ever because, I didn't even realize how a few people in these third world countries, don't even have a photo of themselves, or even a loved one".

Osose is very hopeful and determined to exercise her talents for the greater good. She recognizes her calling and uses it- and faith- as fuel to drive her closer to her dreams. "God is faithful. If He's given you a passion or a calling for something, He's also going to give you the tools to get it done. He'll also open doors for you to do it."

If you want to check out her work, you can visit her site at ososeoboh.com
Article by Chinazo Enigwe